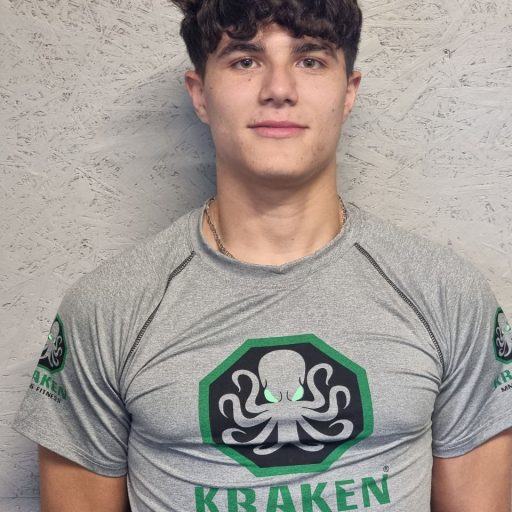 Olly
Slimane
Assistant Coach, Fighter
Olly has had a strong interest in all physical activities from a very young age, playing in multiple sports clubs ranging from rugby to regional athletics competitions. This continued into his adult life where he found a passion and commitment in weightlifting and fitness. This drove him to begin a personal training diploma in order to progress and further his knowledge of the industry, which he is currently in the process of completing.
Olly has found a new love for MMA and associated combat sports where he is progressing extremely quickly. We believe that he has the potential to compete at a high level in the future.
Lastly, he wanted us to mention him as being the most handsome and strongest person in the gym but unfortunately this is still up for debate. We'll leave that for you to decide!