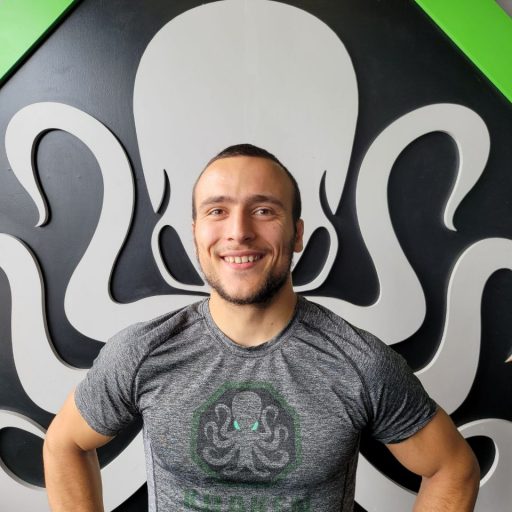 Rod (Rodrigo)
Wiedemann Delgado
Coach, Fighter
Although Rod and his relationship with martial arts didn't start as long ago as some of the other coaches, he has always participated in sports since the age of 6, including 4 years of gymnastics where he went to the European Championships. At the age of 13 he started boxing until the age of 17 when he found a love for weightlifting and the science behind bodybuilding.
Rod dedicated himself to bodybuilding, pursuing knowledge about training, nutrition and overall health. This naturally progressed into him doing a BSc degree in Health, Nutrition & Exercise at the University of Bedfordshire. He currently holds a Level 2 PT diploma and is working to get is Level 3.
Rod refound his love for martial arts again when he started training MMA, Wrestling and Brazilian Jiu Jitsu a number of years ago. Applying his natural athleticism and previous boxing experience, he rapidly became one of the stand out students. His skills combined with his personality (which he describes as a cross between Celine Dion & Shakira!) quickly segued him into a coaching role. His 'Fighting Fit' and 'Strength & Conditioning' sessions are becoming notorious across Bedford. And they are also heard across Bedford!