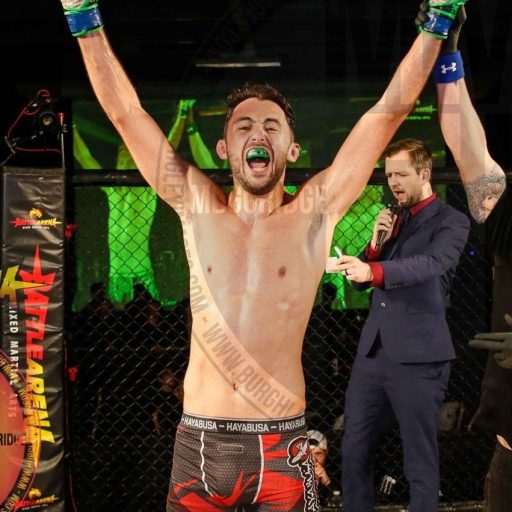 Dan
Lester
Coach, Fighter
Dan has over 7 years experience training and competing in Martial Arts ranging from Brazilian Jiu Jitsu, Judo, Muay Thai and MMA. He's also had the privilege of training with some of the top UK fighters! He's currently a BJJ purple belt, received from Danny Batten and Raymond Paul.
He prides himself on having started from a non-athletic background. Putting in plenty of hard work over the years and practicing efficiency through technique has helped him to develop a high level of technical knowledge that he loves to share with students.
With this background and approach, we believe that Dan adds a unique depth to our team that will certainly go a long way in helping a lot of students.
He loves sharing his knowledge and experiences with everyone. He's a true believer of the arts' strange way of connecting people and can't wait to help our students on their journey however he can!