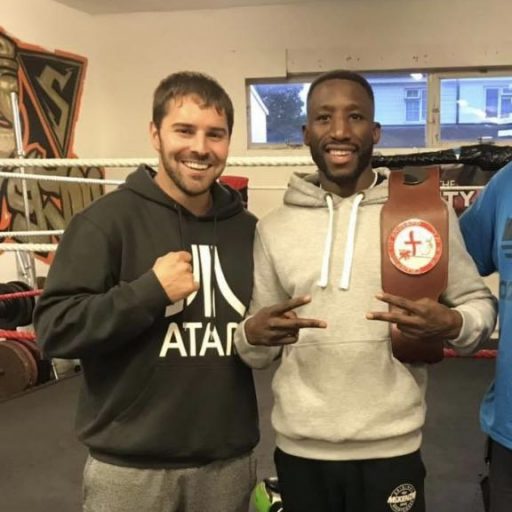 Tommy has been boxing since he was a young child and started coaching in between his fights at 17 years old. He started training MMA about a decade ago alongside some of Kraken's other coaches such as Darren, Tim, Gabe and James!
As a youngster, Tommy boxed for two well established clubs in Luton, alongside many pro fighters. He also spent some time training wing chun kung fu with his dad. Tommy's been lucky enough to travel extensively and has trained in many gyms around the world collecting many new skills off of many high-level guys along the way. Unfortunately Tommy's fighting career was cut short due to an injury but he has enjoyed passing his knowledge back to the local gyms in Luton that he grew up in. With all of these years of experience, Tommy has gained a great reputation amongst the boxing community and has now spent many years training alongside, coaching and cornering boxers up to Olympic GB squad level and professional fighters.
We're extremely grateful to have Tommy onboard, bringing some new striking dimensions to Kraken for all of our students and fighters. This is his message for you:
I look forward to the challenge of working with you guys and passing my expertise over whilst at the same time feeding back off you all.

Don't be afraid of a song request in the workout playlist. If you can dance you can box and I do like new beats to move to!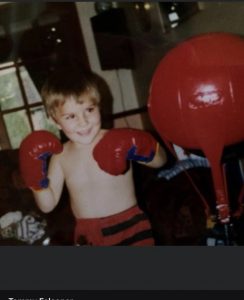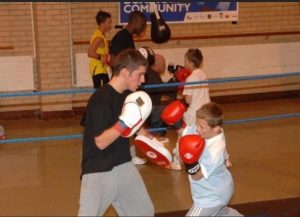 A couple of photos of Tommy training as a young kid and then the start of his coaching career as a teenager.