MIXED MARTIAL ARTS IN BEDFORD
Learn Mixed Martial Arts in Bedford for kids and adults. Martial Arts is a motivator, a fitness tool, a confidence booster, a system of self-defense, and the list goes on!
The path is challenging by design, in order to strengthen your mind, body, and spirit.
BE LIKE WATER, MY FRIEND
"You must be shapeless, formless, like water. When you pour water in a cup, it becomes the cup. When you pour water in a bottle, it becomes the bottle. When you pour water in a teapot, it becomes the teapot. Water can drip and it can crash. Become like water my friend."
Trials
straightforward, ready to go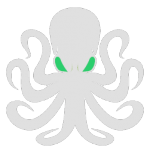 Pop in for a coffee
... we're lovers and fighters